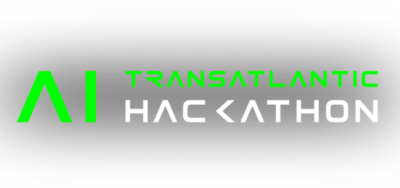 Three Transatlantic AI Hackathons will bring together creative minds and thought leaders from both sides of the Atlantic. They will collaborate on responsible solutions for crucial challenges of our times. This is a unique opportunity to perform in cross-cultural teams and across boundaries, and develop new approaches to difficult problems. Plus, receive an OAK-D-Lite Spatial AI Camera and win a total of $9,000 in prize money!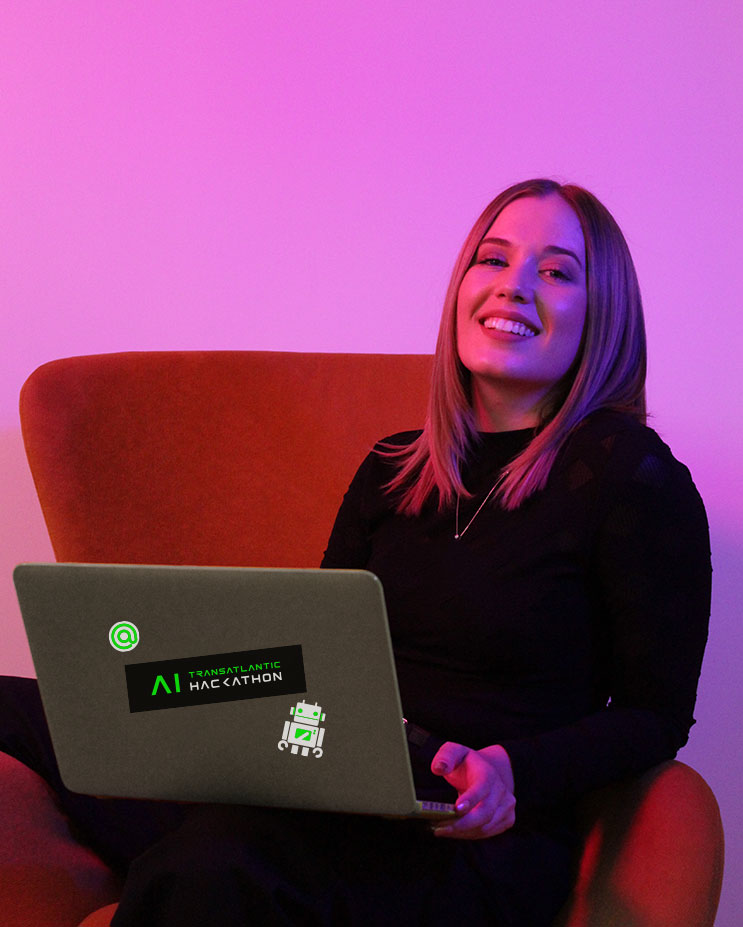 Are you up for the challenge?

Winners receive a total of $9,000 and all participants receive an OAK-D-Lite Spatial AI Camera!

Interested to meet team members from across the Atlantic?

Would you like to provide a challenge, or become a mentor, sponsor or judge?

Or do you have a general interest in this transatlantic initiative?
Anyone is invited to participate in the supporting events!
Objectives of the Transatlantic AI Hackathon Series
Cooperative development of AI-based solutions to be used for the benefit of society, the environment, the economy and the state
Intensive, virtual exchange of US and German AI developers, students, entrepreneurs, innovators, young professionals and seasoned experts
Development of practical and responsible solutions based on AI to solve specific business challenges
Establishment of (online) Hackathons as a platform for transatlantic cooperation

3rd Transatlantic AI Hackathon
Smart Industry. Transforming Manufacturing with Edge Computing and/or Cloud Data Integration.
Stay tuned
for the challenge announcement of the next Transatlantic AI Hackathon on February 13, 2023.
Congrats to the 2022 Transatlantic AI Hackathon Winners!
1st Place – Ant Trail
An AI-powered platform to help connected truck convoys minimize fuel consumption
Team: Bharat Narayanan, Andres Jimenez, Bo Zhang, Matteo Albi, Aaron Jencks
2nd Place – GreedBY
A broker platform that distributes freight orders to delivery SME's
Team: Johann Schmidt, Sebastian Lang, Viktor Artiushenko, Marcel Müller, Lorena Reyes, Steffen Klawitter
3rd Place – Packet Locker
A system to automatically send products to the nearest locker when the customer is not at home
Team: Armando Dauer, Matheus Correia, Tiago Tamagusko, Neha Deshpande, Paul Haggard, Jovial Silatsa Tchatchum
Logistics is contributing 24% to GHG in Europe, and 29% in North America. And, as we have experienced during Covid, the just-in-time supply chain is very complex and has led to delayed deliveries and breakdowns. Therefore, it is time to re-think the supply chain to make it more resilient against crises and reduce their impact on greenhouse gas. A sustainable supply chain goes hand in hand with efficiency and is increasingly demanded by consumers. Consider the following examples:
A full truck load or container results in a lower GHG balance per good than half a load
An optimized delivery route will reduce the total distance covered and thus reduce GHG
The delivery of the correct good or precision quality raw material in the first place will reduce the return or discard quota, resulting in lower GHG as well
Prioritization of regional vendors and solutions leads to a smaller GHG footprint, increased resilience, and is demanded by a growing number of consumers
Detecting & Recognizing trucks before docking and preparing the goods to the gate can save a few minutes of loading time, making supply chain more efficient which leads to lowering GHG
Detecting goods and their volume accurately to allow for most efficient container loading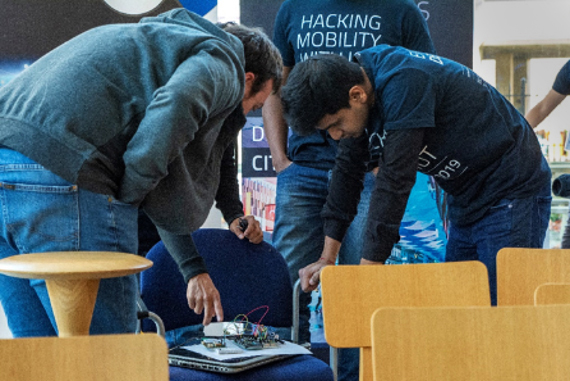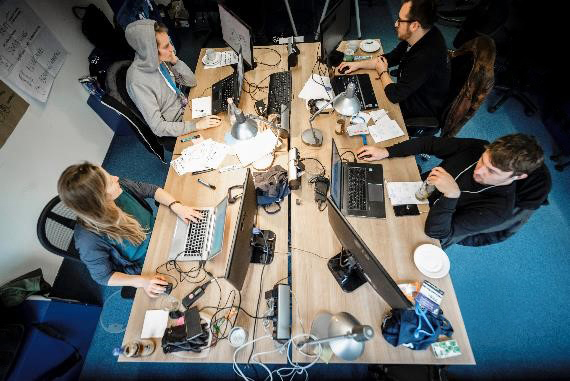 AI on the edge allows learning and optimization over time. Think of intelligent cameras and sensors watching weather, traffic, street conditions and other patterns, robots delivering packages on the "last mile", faster package sorting and moving in the warehouse, and smart stacking of boxes of all sizes to fully utilize the limited space of a container. AI on the edge would allow optimization, recommend certain actions and routes, and adjust on the fly according to changes or sudden events.
Your ideas and creativity are needed more than ever to bring new ideas and solutions to reality. The Transatlantic AI Hackathon – Sustainable Supply Chain DeepHack calls for your solutions by leveraging Edge AI devices and solutions.
Thanks to our generous sponsors Intel and Luxonis, you have the opportunity to use the OpenVINOTM toolkit and the OAK-D-Lite spatial AI camera for your solution, but you are not required to do so. We will ship the OAK-D-Lite spatial AI camera to all members of the selected teams for you to keep, and everyone can participate in the OpenVINOTM toolkit training sessions which are scheduled before the project submission deadline and will be accessible online as well.
Challenge Information Session
Intros to the OpenVino and Luxonis technologies.
Watch the video and get plenty of information about the process, the format of the Hackathon, and best practices.
Technical Video Session 1
Technical Video Session 2
Leading up to the Hackathon on April 22-24, 2022, we strongly recommend anyone interested to join our informational events which are free to everyone:
Leaders and Experts in AI Technology, startups, business and health. They look forward to hearing your ideas and pitches!
An excellent and diverse group of mentors is lined up to support our teams during the Hackathon:
Who should participate in the Hackathon?
The Transatlantic AI Hackathons are open to students, entrepreneurs, startups, innovators, tech and content leaders, developers, young professionals, experts, and companies who want to ensure that Artificial Intelligence is used in beneficial ways and are interested to work in cross-Atlantic teams.
We are also open to suggestions and submissions of concrete challenges, mentorships, and additional sponsorships. Companies and organizations of all sizes can join in – we will find the right place for you.
Everyone is invited to educational events before the Hackathon itself – for example, on the background on the challenges, cross-cultural team building, and development tools.
If you fall in any of these categories and would like to stay informed as the challenge, deadlines and pre-events unfold, please fill out the form below.
You do not need to be a citizen or resident of the US or Germany to be part of the Transatlantic AI Hackathon community. Only if you want to participate in a Hackathon itself, you need to make sure that your team includes at least one German AND one US citizen or resident.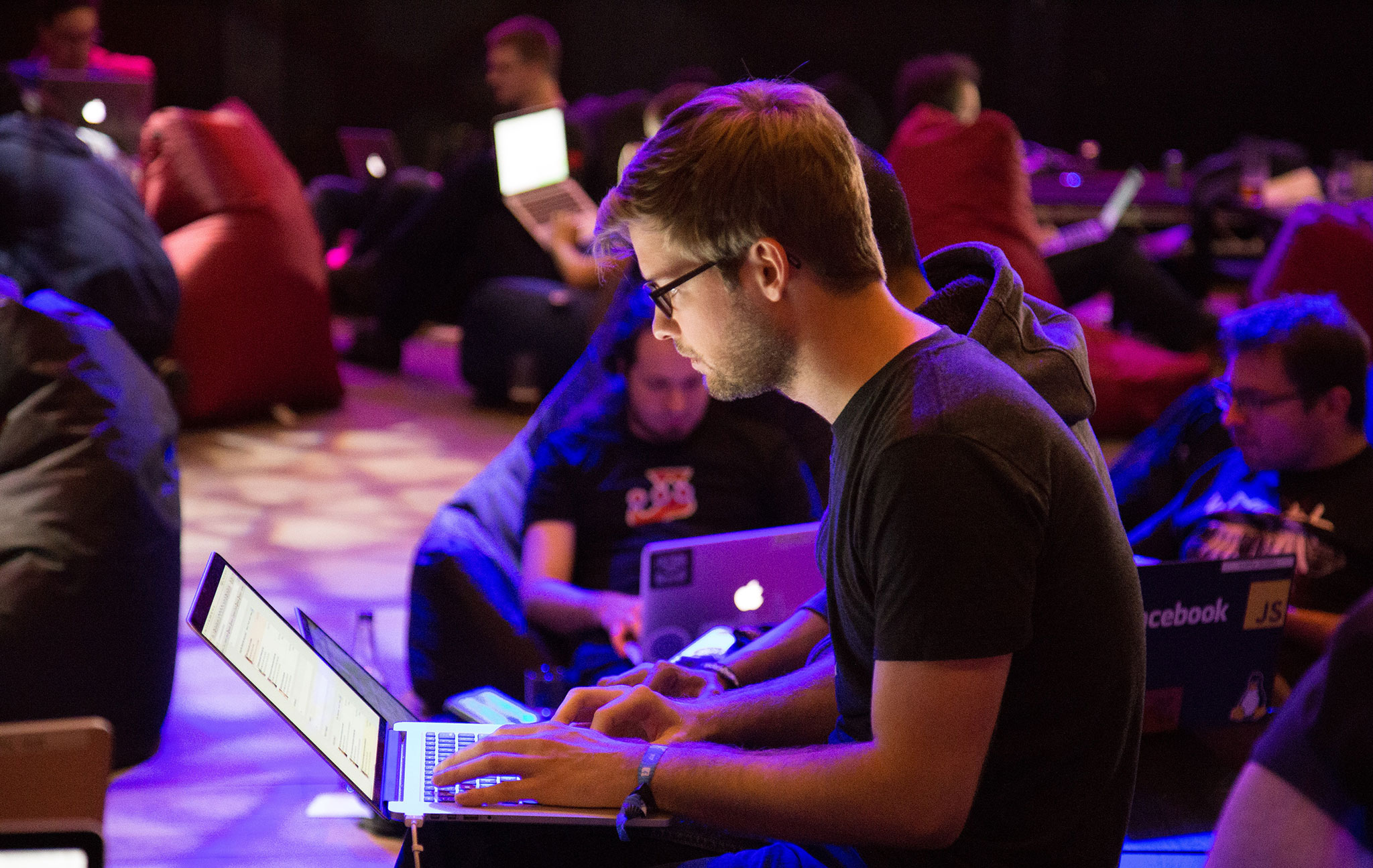 Keep me in the loop!
If you consider participating in a team, as a mentor or sponsor, or are just generally interested in the upcoming Transatlantic AI Hackathons, please sign up to receive more details as they become available.
This initiative is organized by GABA and EIT Digital and supported by the Transatlantic Program of the Federal Republic of Germany, funded by the European Recovery Program (ERP) of the Federal Ministry of Economics and Energy (BMWi).