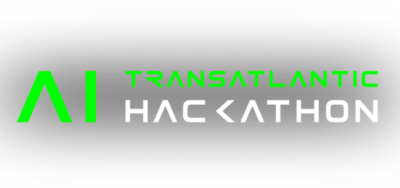 Three Transatlantic AI Hackathons bring together creative minds and thought leaders from both sides of the Atlantic. They collaborate on responsible solutions for crucial challenges of our times. This is a unique opportunity to perform in cross-cultural teams and across boundaries, and develop new approaches to difficult problems. Plus, receive an Oak-D-IOT Spatial AI Camera and win a total of $10,000 in prize money!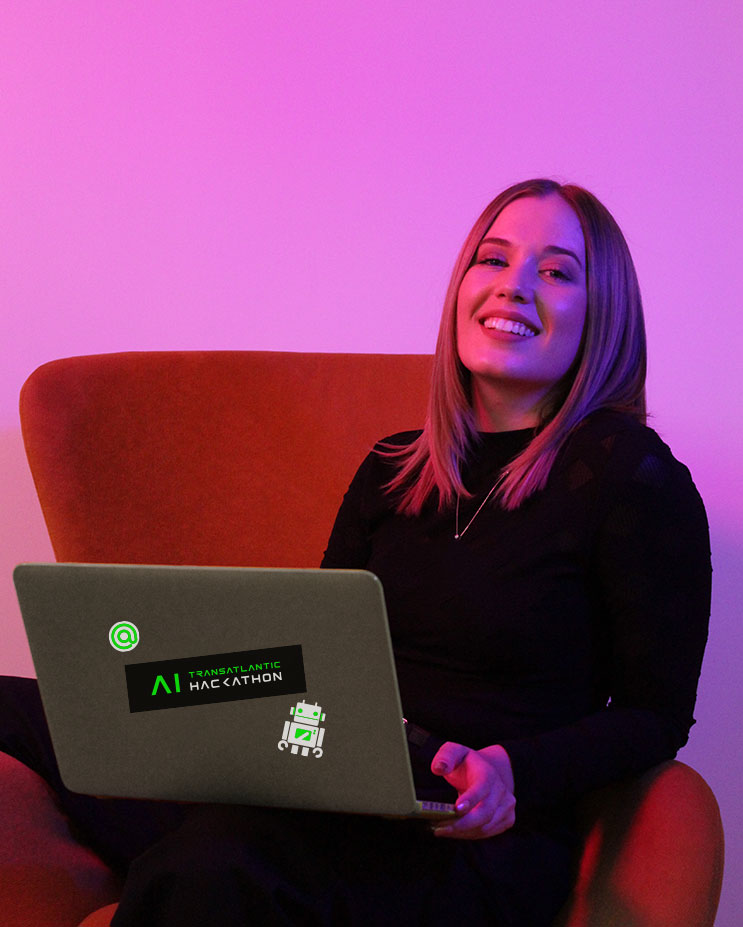 Are you up for the challenge?

Winners receive a total of $10,000 and all participants receive an Oak-D-IOT Spatial AI Camera!

Interested to meet team members from across the Atlantic?

Would you like to provide a challenge, or become a mentor, sponsor or judge?

Or do you have a general interest in this transatlantic initiative?
Anyone is invited to participate in the supporting events!
Objectives of the Transatlantic AI Hackathon Series
Cooperative development of AI-based solutions to be used for the benefit of society, the environment, the economy and the state
Intensive, virtual exchange of US and German AI developers, students, entrepreneurs, innovators, young professionals and seasoned experts
Development of practical and responsible solutions based on AI to solve specific business challenges
Establishment of (online) Hackathons as a platform for transatlantic cooperation

Congratulations to our Winners of the 1st Transatlantic AI Hackathon!
Health and Safety Monitoring DeepHack
September 24-26, 2021
Check out the award ceremony:
14 teams created solutions for very important challenges such as obesity and diabetes, fires, accidents, drowning, integration of the blind and deaf, diseases of the skin, and several others. After intense deliberation, the judges decided on a first, a second and two shared third places.
The winning team conceived an Advanced BMI solution, developing a more precise measure for the Body Mass Index by using computer vision and AI on the edge without compromising privacy. During the weekend, Aïcha, Mayank, Johnny, Lauri and Marvin created an affordable working prototype for body measurement as well as an app which displays the private data on a smartphone. Congratulations team!
Moritz, Tim, Nick, Timo, and Philipp 3D-printed a small, low-power IoT device which also works as an offline solution without WiFi. It is worn by firefighters and provides visuals and real-time sensor readings, incl. toxic gases. This data can be seen in FEUERMAP, a live heatmap. Well done, FEUER-team!
Congratulations to Bonnie, András, Máté, Grzegorz, and Leonard with their Drowning Detection System for the shared 3rd Place! Their solution will extend and complement the capabilities of lifeguards. Semi-automatic drones will be patrolling a beach coast with a stereo camera, which utilizes visualization on the edge with gesture detection and localization features.
The Stata Mater – Intelligent Wildfire Prevention Platform trained intelligent cameras to look for and identify risky vegetation. The data are visualized by an app that shows active risks and offers recommendations on how to solve them. Their initial customers will be insurers who will reward property owners if they install the camera and act by the recommendations. Congrats to Jhorman, Andrés, and Beatrice!
Leaders and Experts in AI Technology, startups, business and health. They were excited about the ideas and pitches of the teams.
An excellent and diverse group of mentors supported our teams during the first Transatlantic AI Hackathon:
Erik Kokalj, Software developer, Luxonis
Karolina Piekarz, Operations Manager, Luxonis
Łukasz Piłatowski, Embedded AI Developer, Luxonis
Jason Burris, OpenVINO Academic Program Manager, Network and Edge Group, Intel
Thomas Neubert, Senior Director Strategic Business Development & Innovation, Intel
Devang Aggarwal, Product Analyst – AI/ML, Computer Vision, and IoT, Intel
Adrian Boguszewski, AI Inference Software Evangelist, Intel
Mrinal Karvir, Software Engineering Manager, Intel
Maajid Khan N, Deep Learning Software Engineer, Intel
Ezequiel Lanza, Field Application Engineer (IoT/AI), Intel
Kavitha Krishnan, Head of Innovation Center Network, Bangalore, SAP
Marcus Krug, Head of Innovation Center Network, Berlin/Potsdam, SAP
Samuel Boehme, Technology Lead and Business Advisor, SAP Innovation Center Network
Jake Wyrick, Senior Associate, WilmerHale
Ragnar Kruse, Co-Founder & Managing Director, AI.Fund and AI.Hamburg
Gilles Allain, International Business Leader, EIT Digital Accelerator
David Chechelashvili, SVP Business Development, Xpand Vision
Elisabeth L'Orange, CCO, Oxolo GmbH
Good News: There Will Be a 2nd Transatlantic AI Hackathon in the Spring of 2022!
Stay tuned for the new challenge announcement.
In the meantime, get prepared! Feel free to watch the video about the process, requirements, best practices, prizes, and give-aways, as well as about the challenge (of the 1st Transatlantic AI Hackathon) and the sponsors.
Watch the video and get plenty of information about the process, the format of the Hackathon, and best practices.
We also recommend you get familiar with the tools offered by Intel and Luxonis via the following videos:
OpenVINOTM Training Program
Session 1
OpenVINOTM Training Program
Session 2
OpenVINOTM Training Program
Session 3
OpenVINOTM Training Program
Session 4
Who should participate in the Hackathon?
The Transatlantic AI Hackathons are open to students, entrepreneurs, startups, innovators, tech and content leaders, developers, young professionals, experts, and companies who want to ensure that Artificial Intelligence is used in beneficial ways and are interested to work in cross-Atlantic teams.
We are also open to suggestions and submissions of concrete challenges, mentorships, and additional sponsorships. Companies and organizations of all sizes can join in – we will find the right place for you.
Everyone is invited to educational events before the Hackathon itself – for example, on the background on the challenges, cross-cultural team building, and development tools.
If you fall in any of these categories and would like to stay informed as the challenge, deadlines and pre-events unfold, please fill out the form below.
You do not need to be a citizen or resident of the US or Germany to be part of the Transatlantic AI Hackathon community. Only if you want to participate in a Hackathon itself, you need to make sure that your team includes at least one German AND one US citizen or resident.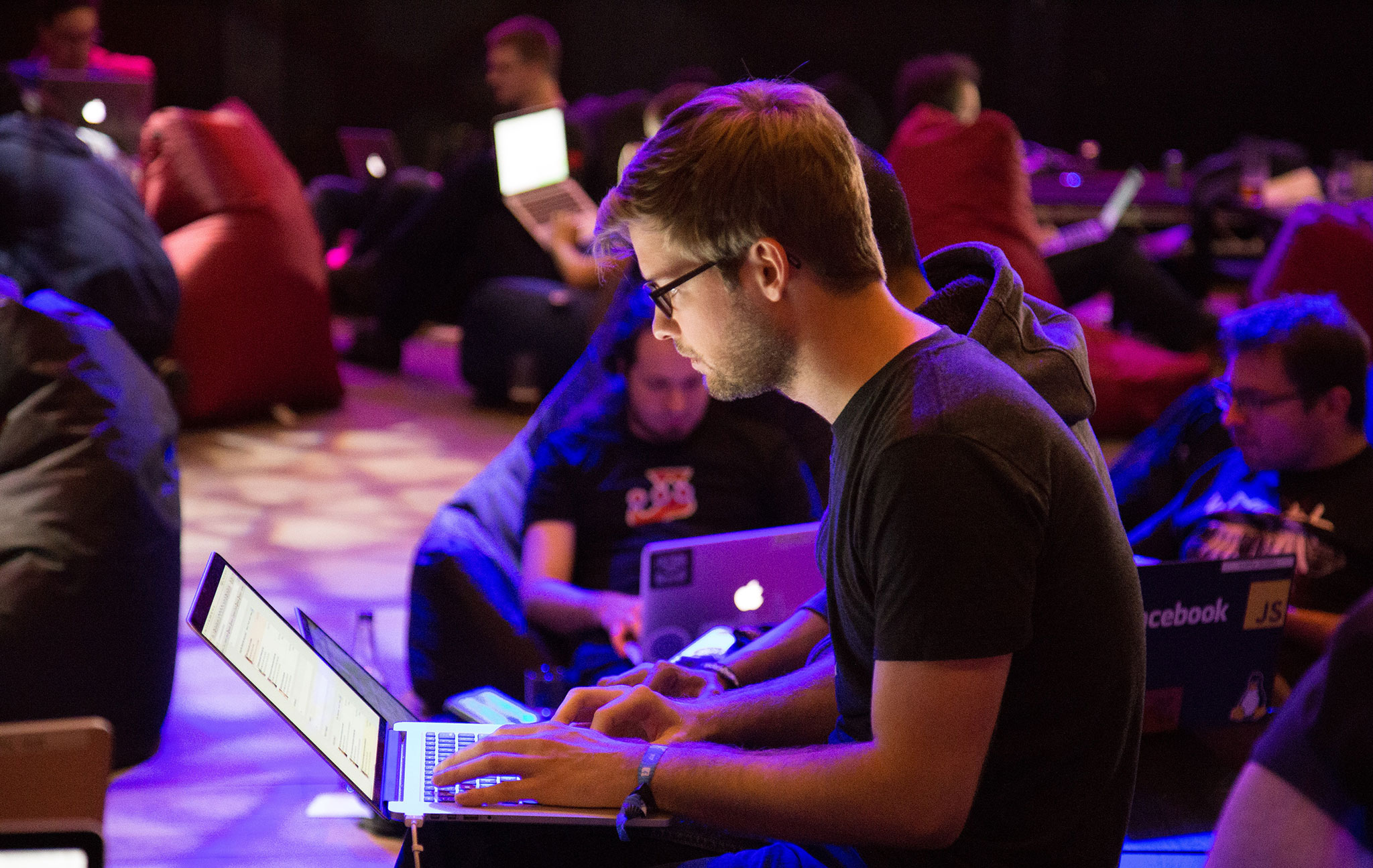 Keep me in the loop!
If you consider participating in a team, as a mentor or sponsor, or are just generally interested in the upcoming Transatlantic AI Hackathons, please sign up to receive more details as they become available.
This initiative is organized by GABA and EIT Digital and supported by the Transatlantic Program of the Federal Republic of Germany, funded by the European Recovery Program (ERP) of the Federal Ministry of Economics and Energy (BMWi).