Sustainable Supply Chain DeepHack
April 22-24, 2022
Congrats to the 2022 Transatlantic AI Hackathon Winners!
1st Place – Ant Trail
An AI-powered platform to help connected truck convoys minimize fuel consumption
Team: Bharat Narayanan, Andres Jimenez, Bo Zhang, Matteo Albi, Aaron Jencks
2nd Place – GreedBY
A broker platform that distributes freight orders to delivery SME's
Team: Johann Schmidt, Sebastian Lang, Viktor Artiushenko, Marcel Müller, Lorena Reyes, Steffen Klawitter
3rd Place – Packet Locker
A system to automatically send products to the nearest locker when the customer is not at home
Team: Armando Dauer, Matheus Correia, Tiago Tamagusko, Neha Deshpande, Paul Haggard, Jovial Silatsa Tchatchum
Logistics is contributing 24% to GHG in Europe, and 29% in North America. And, as we have experienced during Covid, the just-in-time supply chain is very complex and has led to delayed deliveries and breakdowns. Therefore, it is time to re-think the supply chain to make it more resilient against crises and reduce their impact on greenhouse gas. A sustainable supply chain goes hand in hand with efficiency and is increasingly demanded by consumers. Consider the following examples:
A full truck load or container results in a lower GHG balance per good than half a load
An optimized delivery route will reduce the total distance covered and thus reduce GHG
The delivery of the correct good or precision quality raw material in the first place will reduce the return or discard quota, resulting in lower GHG as well
Prioritization of regional vendors and solutions leads to a smaller GHG footprint, increased resilience, and is demanded by a growing number of consumers
Detecting & Recognizing trucks before docking and preparing the goods to the gate can save a few minutes of loading time, making supply chain more efficient which leads to lowering GHG
Detecting goods and their volume accurately to allow for most efficient container loading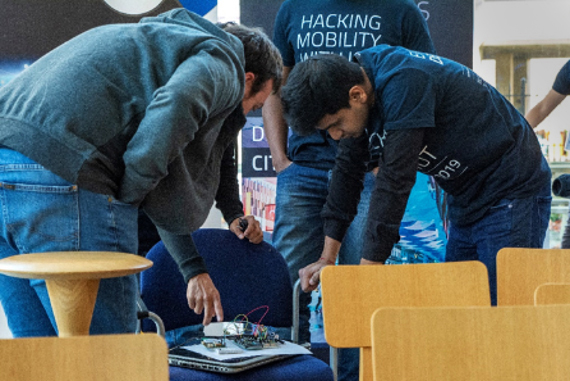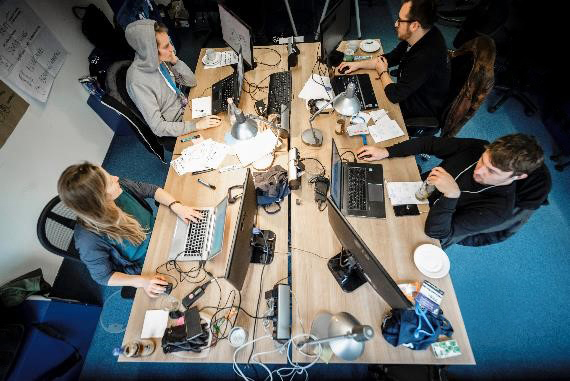 AI on the edge allows learning and optimization over time. Think of intelligent cameras and sensors watching weather, traffic, street conditions and other patterns, robots delivering packages on the "last mile", faster package sorting and moving in the warehouse, and smart stacking of boxes of all sizes to fully utilize the limited space of a container. AI on the edge would allow optimization, recommend certain actions and routes, and adjust on the fly according to changes or sudden events.
Your ideas and creativity are needed more than ever to bring new ideas and solutions to reality. The Transatlantic AI Hackathon – Sustainable Supply Chain DeepHack calls for your solutions by leveraging Edge AI devices and solutions.
Thanks to our generous sponsors Intel and Luxonis, you have the opportunity to use the OpenVINOTM toolkit and the OAK-D-Lite spatial AI camera for your solution, but you are not required to do so. We will ship the OAK-D-Lite spatial AI camera to all members of the selected teams for you to keep, and everyone can participate in the OpenVINOTM toolkit training sessions which are scheduled before the project submission deadline and will be accessible online as well.
Leaders and Experts in AI Technology, startups, business and health. They look forward to hearing your ideas and pitches!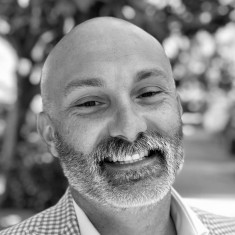 OpenVINO Academic Program Manager,
Network and Edge Group
Intel Corp.

San Francisco Bay Area, CA, USA
An excellent and diverse group of mentors is lined up to support our teams during the Hackathon:
Challenge Information Session
Intros to the OpenVino and Luxonis technologies.
Watch the video and get plenty of information about the process, the format of the Hackathon, and best practices.
Technical Video Session 1
Technical Video Session 2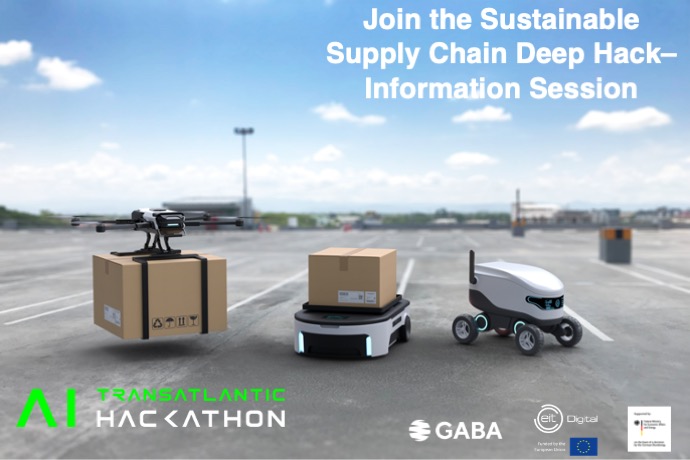 March 21, 2022, 17:00 CET / 9AM PT
Challenge introduction webinar to meet the challenge hosts and get some hot tips to develop the best solutions.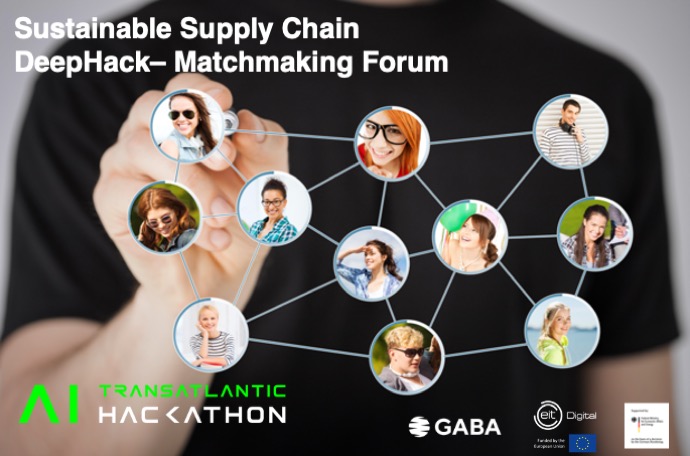 April 4, 2022, 18:00 CET / 9AM PT
Matchmaking workshop webinar to create your transatlantic team.